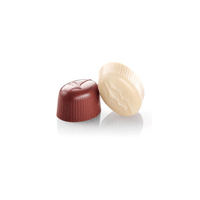 Bringing Luxury Chocolate to Woodbridge
We are a modern meets old world café in the heart of Market Lane, bringing Leonidas renowned luxury chocolates to Woodbridge.
Known to be among the best in the world, Leonidas chocolates are crafted by skilled chocolatiers who have been making traditional fine pralines for over a century. Made from only 100% pure Belgian cocoa butter. The quality of Leonidas chocolate is assured by Callebaut – the holy grail of chocolate connoisseurs.
The Passion Behind Our Business
Our goal is to offer 100% Belgian Leonidas chocolates, while showcasing specialty coffees and sweets.
It has always been a dream of the entrepreneurial brother and sister team of Peter and Antonia Giannopoulos, to open a café that showcases the rich history of a European coffeehouse.
They have put all their love for quality food into creating Leonidas Woodbridge.